Art Meets Tech - Event Production & Artistic Direction, A/V Design, Event Audio & Live VJ
Posted on April 17, 2017 by Peter Loomis
We just produced our first integrated event, organizing a cadre of Bay Area artists of different media into a cohesive promotional and fundraising event called Art Meets Tech. The event was held April 13th at Hero City at Draper University in San Mateo and raised funds for the Hispanic Scholarship Fund.
Executive produced by Alejandro Caminos (alejandrocaminos.com), the group featured painter and mixed media artist Benjamin Arizmendi (benjaminarizmendi.com), a performance art, contemporary dance and music group known as Raiz De Agua (raizdeagua.com) and a filmmaker named Lissette Feliciano (lissfeliciano.com). During the event we had a performance, a short film screening (withchildrenmovie.com), several talks and a great spread of food, drinks and a wonderful atmosphere of conversation and introductions.
As a part of the performances and event sequencing, I prepared around 2.5 hours of a soundtrack of my original music (mystiksound.com), as well as live sequenced content on a full HD Jumbotron which was directly behind the stage area, providing visuals, live camera feeds, ogos, titles and other VJ and visual effects during the event.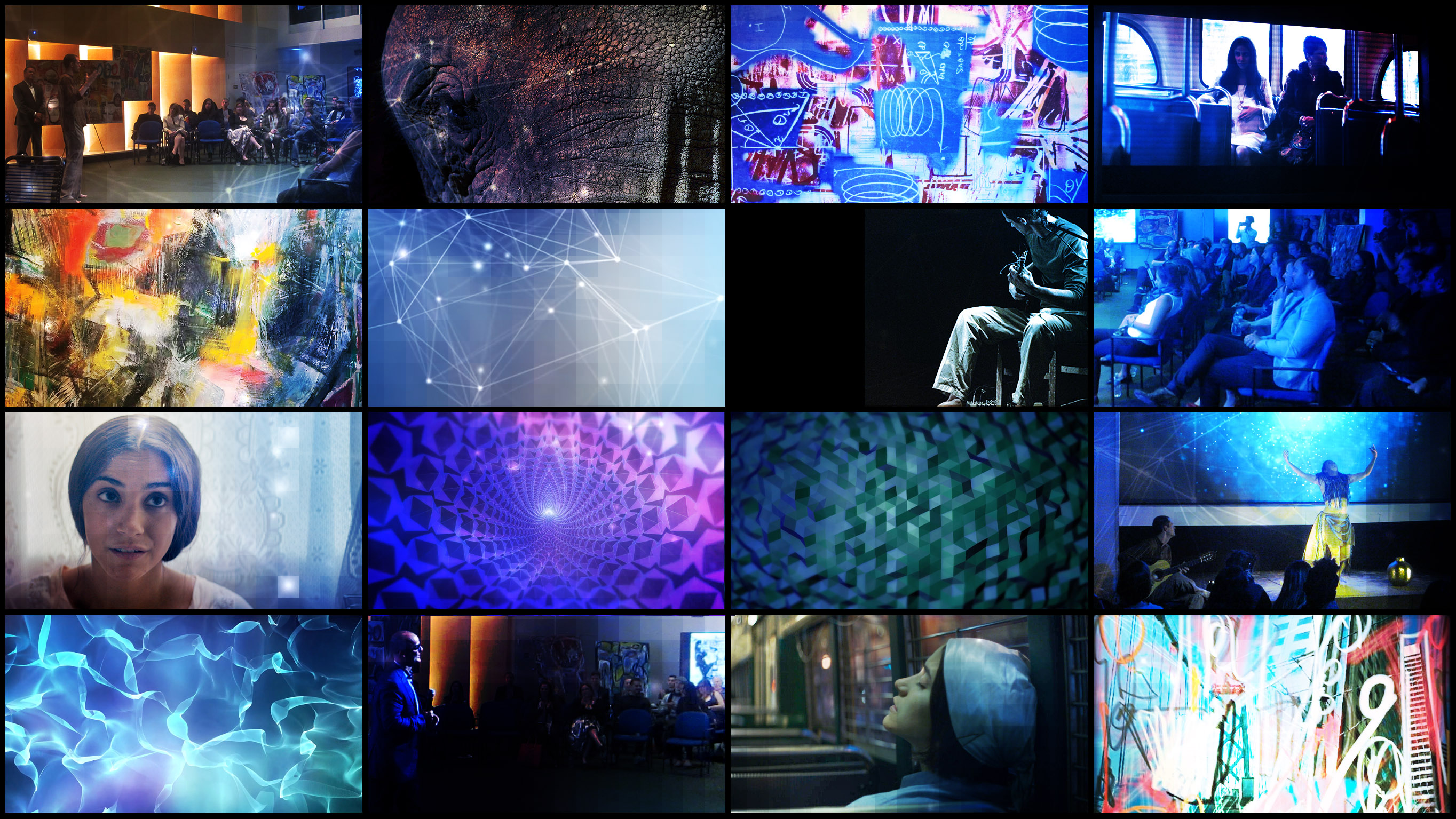 In preparation for the event we got audio driven and beat synced effects working on our visuals, a dual computer setup with BPM sync and MIDI triggered and controlled effects and EQ running Ableton Live and Resolume Arena, which represents an exciting frontier for PERSONE and dynamic event, installation or other video or visual effects.
We also contributed in the lighting and environment design as well as the marketing and promotions for the event, including poster, emails, social media ads and a promotional teaser video.